Submitted by
content
on Sun, 11/06/2016 - 05:14
Wolves player Dave Edwards says that the team is backing the coach Walter Zenga desite the poor run of games that the squad is experiencing.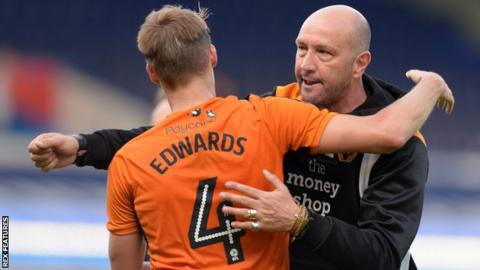 Wolves have gone fi ve games without a win, and the pressure has been building steadily. They were defeated 1-0 at home by Leeds and place 18th in the Championship.
"I can guarantee that every single player is behind the manager. I don't think the answer is from outside of what we've got already," the Wales international told BBC WM. Zenga took charge of the squad a week before the start of the season, but seems to be unable to steer the ship well enough. The 30-year old player said they looked better in a way despite the coach's short stay.
"He's not been here very long, he's got the team playing in a more attacking way, and although we've conceded a few goals. We in general, look a lot more solid. What he's done in a short time has been good, but it's down to the players to turn that into points. That lies with us, not the manager," Edwards said.

The Wolves job is Zenga's first managerial role in England. The former Italy goalkeeper had supervised the team as they garner just eight points from 10 games. He held a private meeting with the players after the Leeds game and he was pleased with the response of the players.
"Sometimes, it's important that you're talking between coach and player, but between man and man. The response was important," Zenga told BBC WM. Zenga was appointed 30th July by the Wolves management but continued losses could trigger a sack as other managers in the English Championship.